Software Development
With a software career at Bosch, you'll always find exciting projects and advancement opportunities complemented with competitive compensation and attractive benefits that enable you to Work #LikeABosch.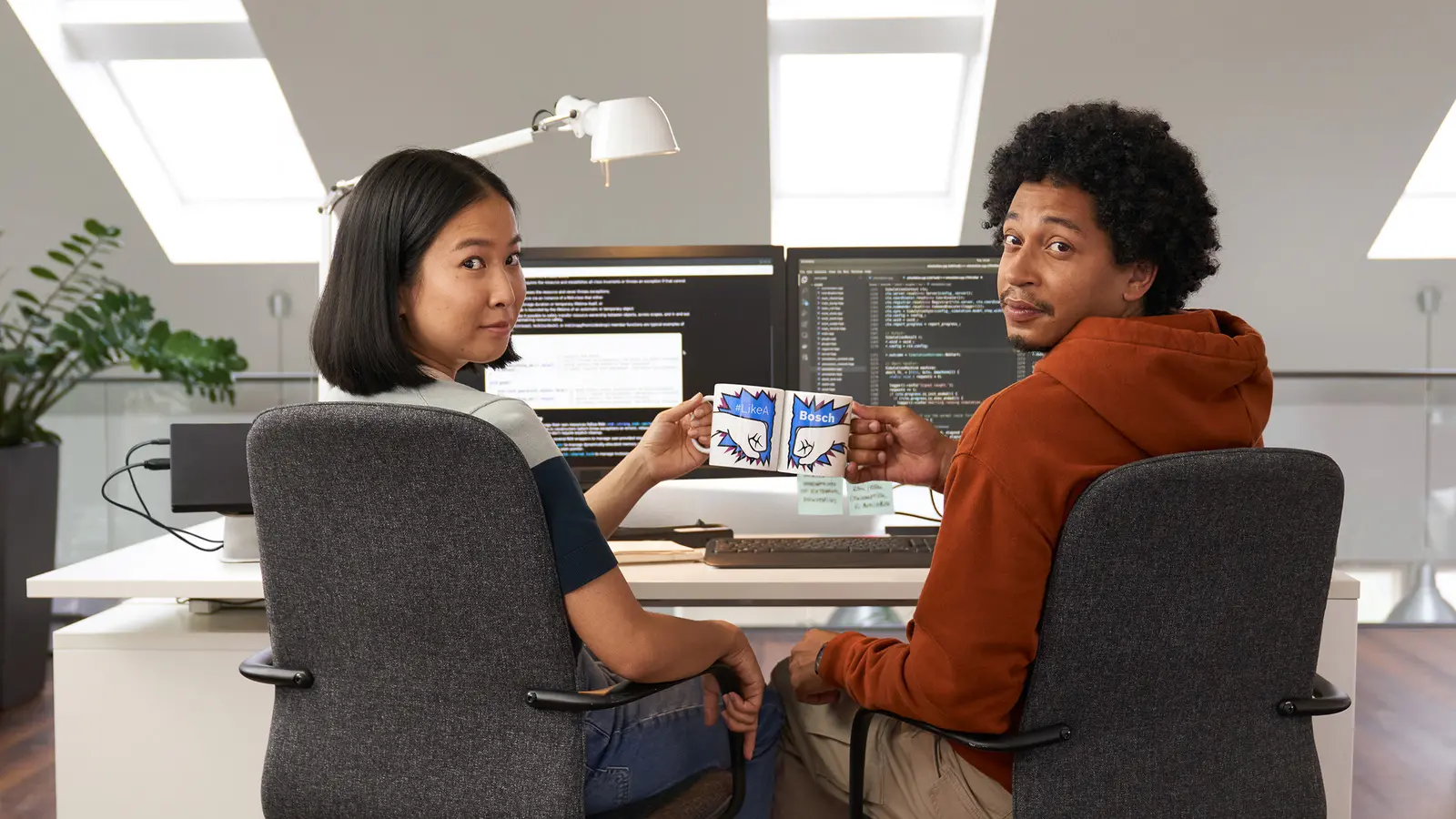 If you've ever used a smartphone, driven a car, run a dishwasher, or handled a power tool, chances are you've come in contact with Bosch products, systems and service solutions.
We are hiring technical talent throughout many of our divisions at Bosch. You'll join a diverse group of driven professionals from all over the globe, passionate and committed to shaping tomorrow.
What else can you expect?
An attractive base salary, challenging and rewarding work, autonomy and entrepreneurship, training and development, encouraged growth and learning, career advancement opportunities, supportive work environments, our Smart Work flexible working policy, and a commitment to values and social responsibility.
To be the first to hear about insider news, events, and job opportunities, sign up for the Engineering, Software and IT Talent Community.
Does shaping tomorrow with Bosch to improve the quality of life worldwide excite you? Work #LikeABosch.