Our culture and benefits
Let's enjoy more. Enjoy the benefits of balancing your life and your job environment and rewards to make it all worthwhile. Work #LikeABosch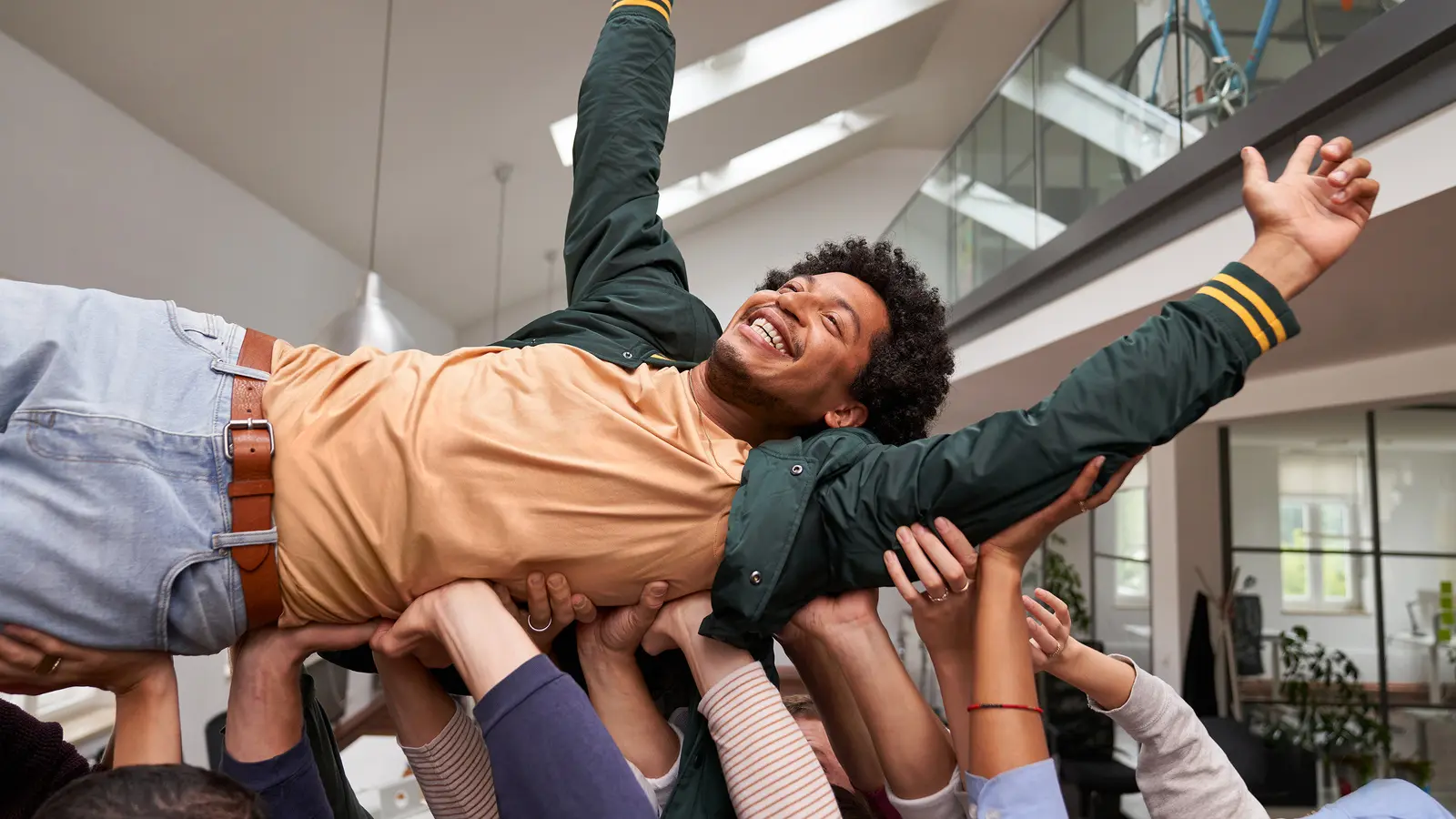 At Bosch, your job matches your lifestyle.
Everyone has their own focus in life. Whether it's about new professional challenges, training and development, or more time for family, friends and hobbies. Whatever your goals — we're flexible. Let's strike a balance.
Archimedes had one of his best ideas in the bath. We know that good ideas can arise anywhere and, with our flexible working policy, you can work in a way that suits you, your project and your team. Even those with management responsibility can make their work fit their life — not the other way around.
Work isn't just about you; it's about those you live with, love and look after. You can only take care of business if we help you take care of those around you. By supporting and encouraging flexible ways of working, we provide greater choice for associates to determine where and when they are most productive and foster a work culture in which you can be authentic with your personal career plans, lifestyle, and private goals. Bosch understands that integrating these all play a vital role in your experience.
Bosch promotes flexible scheduling and remote working. The new workplace is flexible. Our values guide our actions, and through our "Smart Work" program, we enable teams to find the right solutions to bring flexibility to the work. At Bosch, we know that work is about what you do, not always about where you do it.
Bosch promotes many aspects of work-life fit, including flexible models and schedules for working.


Flexible models encourage eligible associates and teams to prioritize their time for in-person or virtual needs, viewing Bosch office locations as a tool for innovations, collaboration, and team building.
Remote models allow eligible associates and teams to primarily work virtually and choose in-person meetings as needed.
In-person models will continue to be necessary, and preferred, for certain roles and individuals. Bosch continues to offer many options for working on-site including flexible collaboration spaces and reservable focused workspace; we aim for inspiring work conditions. At Bosch, the office is a tool our associates and teams use to maintain our competitive advantage.
Flexible scheduling may also be an option including flex time, part and full time, compressed time, job sharing, and other solutions co-created between associates and their leaders.

Bosch leverages technologies focused on collaboration and communication to support our associates working in different models.


Products such as MS Teams, Miro and even Outlook ensure our flexibility and portability via our mobile solutions to ensure transparent cooperation across our global organization.
Your wellbeing is important to us; you matter. Only when you are happy, healthy and have a balance life can we achieve our goals together. Most of our initiatives, developed in collaboration with leading specialists, are entirely free of charge as we benefit as much as you do. There's a suite of preventative care measures, our 'befit' program that covers physical and mental health; from workplace design through to return-to-work integration management. We're eager to help everybody with mental health, healthy nutrition, and create a balance and resilient working environment.
At Bosch, we celebrate you
Our people are what make us remarkable. This is why we recognize your contribution with competitive salary packages, attractive benefits, profit shares, and sincere 'thank yous'. Our success is your success. Let's celebrate together.
Enjoy with Bosch — At a glance
Wide range of benefits and perks
Holistic health care with "befit"
Support your personal work-life-balance
Strong, global employee culture